Boston's Urban Playground
Imagine a space designed to create new connections between old neighborhoods. A space that serves as a cultural epicenter that integrates major existing highway infrastructure with multi-model transit access, pedestrian connectivity and natural storm water systems.
Imagine a space that not only celebrates creative thinkers, but is programmed and curated by the artists themselves. A space where one-of-a-kind activation's inspire daily commuters, residents, and tourists alike.
Imagine a space where people can enjoy amazing street art from local and international artists. Imagine a space programmed with a variety of fitness, cultural, and social events the whole community can enjoy.
Image it all at Underground at Ink Block.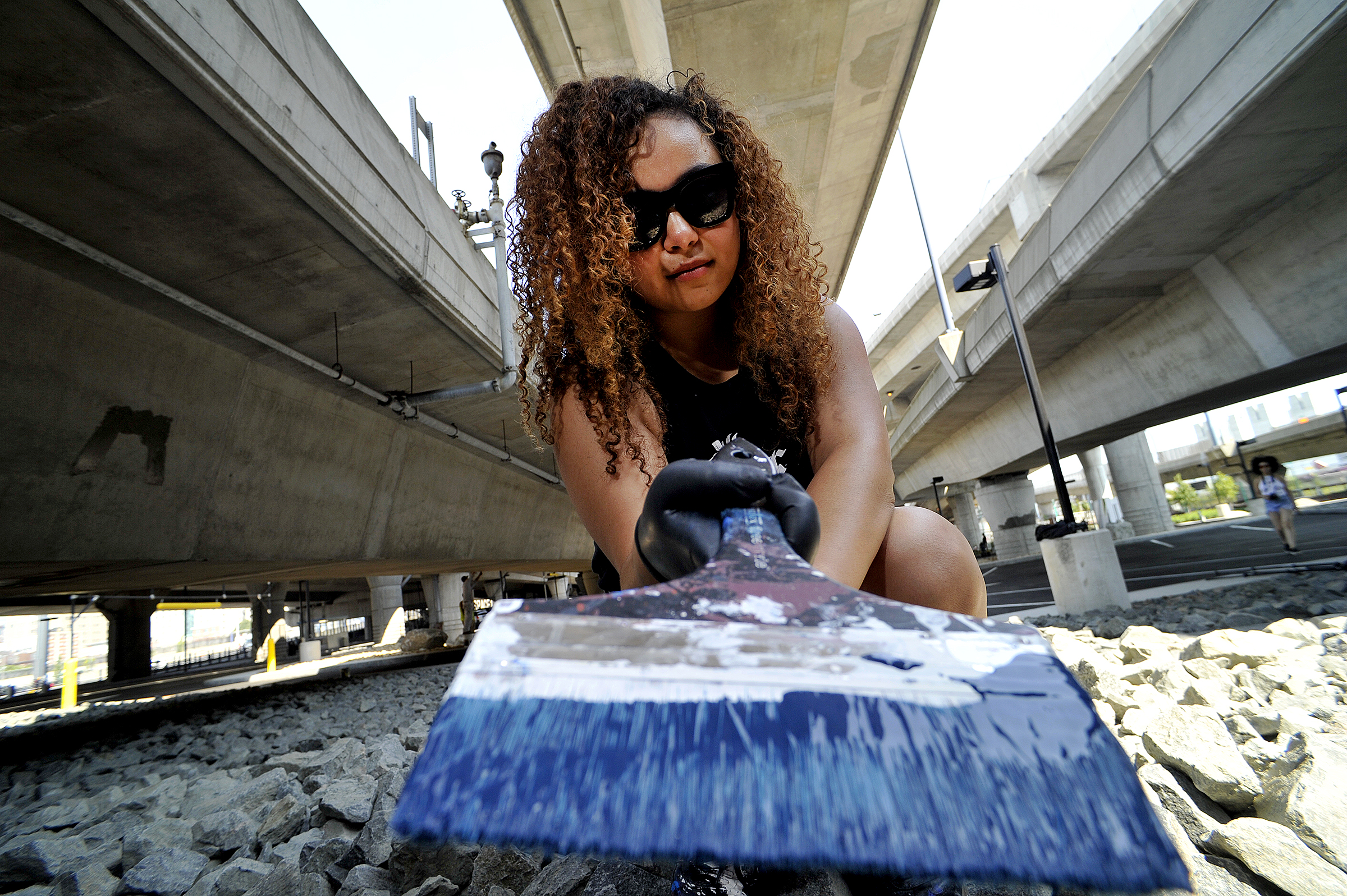 Underground Mural Project
The mural program at Underground began soon after the park opened in 2017. The first installation of nine murals set the tone for the park as a creative, energetic, cultural attraction and a place that welcomes everyone. The installation received local and national attention from local press, travel guides, street art enthusiasts, and event producers.
The second installation of nine murals in June of 2019 expands the program with both local and international artists and engages the highway infrastructure in even more unique and surprising ways.
The Underground Mural project is curated by Street Theory in partnership with National Development.